For total beginners, booth renters and salon owners looking to learn the most popular extension method WHILE growing their salon business.
HEAVILY DISCOUNTED TRAINING to set you up for success in 2022!
UPGRADE,
YOUR...
CAREER!
It sounds pretty simple right?
Except it's not, and you know it.
There's a lot to learn about doing extensions perfectly. - it's not just the placement and hair quality that you've got to get to grips with, there's the perfect types of beads and making sure wefts are laying flat, too! There's stacking wefts, getting a clean section getting the color right and the list goes on, right? But don't worry, because we've created JUST the thing to teach you it ALL.
ZERO INFORMATION OVERLOAD REQUIRED.
Let us take the anxiety and fear out of learning something new for good, and join us for The Habit Extension Method Certification
We've broken down everything you need to know into a step-by-step process that's easy to follow, and we'll be walking through it TOGETHER so you not only feel confident installing extensions, you will have a ton of fun learning it, too! We're sharing ALL of the secrets that have empowered us to give SO MANY clients exactly the hair they want!
this isn't 'an' extension class,
it's THE extension class.
This isn't about giving you the tools and techniques without showing you how to apply them. This isn't even about giving you the strategies and tactics without showing you how to implement them. In The Habit Extension Method Certification, we're teaching you both the theory and the PRACTICE of installing the most sought after extension method in the industry. This is everything you've been waiting for in a hand tied extension class, but have never seen done before!
So why should you learn
the Habit Extension Method?
HEM Comfort Method is the foundation of
Habit Extension Method.
We have found that our sectioning along with our bead and string method has been proven to be the safest and most effective way to place extensions on ALL hair types. It is the most comfortable way to wear extensions, that's why we call it our Comfort Method. We added new methods to HEM Complete because we have been doing them in the salon and realized other stylists could benefit from what we have learned. HEM Hidden Method was created for clients who have finer, thinner hair or who would like to have their bead hidden when wearing their hair up. With this method, the extensions are hidden and even on finest haired client, the extensions are virtually seamless. HEM Active Method was created for people who workout a lot or who wear their hair in styles that make it more difficult to camouflage their extensions. The method is so people can wear their hair in split styles (for example: braids, pigtails, and so forth). HEM Clip In Service teaches you how to put extensions in your clients hair and teaches them how to do it for themselves. Clip ins are a great way to ease someone into extensions who might be new to them.
Each of our methods can stand alone or used in conjunction with each other. HEM Active can be sewn in with our Comfort sew-in method or with our Hidden sew-in method. You can also do one row of sewn-in extensions for clients who want lower maintenance, but add clip-ins for an event look. Habit Salon has been doing all these methods, without having them named. So we branded them so we could show the versatility of Habit Extension Method.
Meet your mentor...
CEO of Habit Salon.
Hey! I'm Chrissy Rasmussen (@hairby_chrissy) the founder of Habit Salon & Habit Extension Method one of the world's most popular salon and extension method have been a hair stylist for the last 22 years. I started Habit salon in 1997 and since then we have styled, colored and done thousands of peoples hair and now have over 80 talented stylists that work with me every day. We've worked together on multiple incredibly successful launches for our own businesses, as well as for our clients. Founded Haircation in 2017 to share everything I know about hair and running a salon. In fact, we have worked with thousands of stylists over the last few years and have helped many transform their entire business From brand new stylists looking to get their first 20 clients to those at the 6, 7 and 8 figure mark in their salon business.
From knowing what method or how many wefts you need for each client
Learning the perfect placement so the extensions are comfortable for your client
To cultivating the confidence necessary to feel comfortable finishing each service
To developing your own, unique style that fits your clients needs
To knowing exactly what color wefts will be best for each client
To making MORE money in your salon business.
To finding a way to grow so you can hire assistants and take on more appointments
I'm sharing all I know, and all you NEED to know
to take your stylists game to the next level.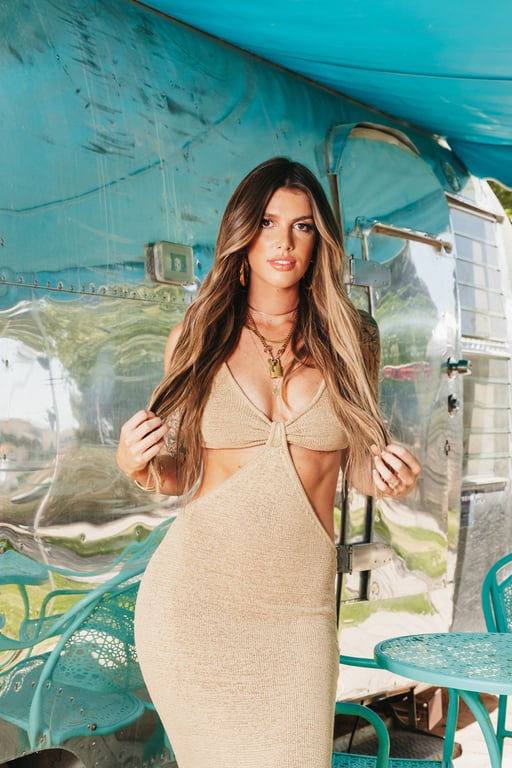 This is for you if...
1.

Habit Extension Method is for you if you're an ambitous stylist who is armed with a excitment and dedication, but you have no idea what to do next. You're excited to learn more about the most popular trends so you can elevate your status as a stylist and make all of your clients happy!

2.

Your days at the salon are filled with more stress than success. Upgrading your services with HEM will lighten your daily client work, focusing on 2 clients a day while still making MORE MONEY than you did before with all that stress and chaos.

3.

Everyday you work hard to provide the best service and throw everything you've got at those making sure your clients are happy – each and every day. Your clients are happy, but the problem is, you're completely and utterly... mentally and physically... exhausted! All the time! You're looking to find a better way of doing things. It has to be easier than this, right?!

4.

You feel like there is no one left in your city to come to your salon. Offering the latest hair trends will bring SO MANY new people to your salon to get extensions.

5.

Having to hire seems like a great problem to have, until you realize you can't scale without people who can do things as well as (or better than) you can. This course isn't for you, but it is for your new team member – give it to them and step aside, we'll take it from here for you.
And it's
even MORE for you if...
1.

You've tried a different method but felt like you didn't get the education you had hoped for

2.

Everything you HAVE tried hasn't worked so far, and you're on the verge of giving up

3.

You have a salon and want to transform into an extension salon
Here's a sneak peek of the curriculum
in the Habit Extension Method Complete Certification...
01

Habit Extension Comfort Method

Video 1: Sectioning Hair
Video 2: Prepare Hair For Beading
Video 3: Beading Hair
Video 4: Installing Beads
Video 5: Pinning Up Wefts
Video 6: Sewing Wefts

02

Habit Hidden Method

Video 1: Section Hair For Hidden
Video 2: Beading For Hidden
Video 3: Pinning up Wefts
Video 4: Sewing For Hidden

03

Habit Active & Clip-in Method

Video 1: Section Hair For Active
Video 2: Beading For Active
Video 3: Pinning up Wefts
Video 4: Sewing For Active
Video 5: Clip In Method
Video 6: Clip In For Coarse Texture Hair
Video 7: Clip In For Fine Texture Hair
Video 8: Partial & Full Volume Clip-Ins
WHAT DO YOU GET?
When you sign up, you'll not only receive
the 3 weeks worth of lessons, you'll be given some
the entire extension kit
Here's EXACTLY what's included…
3x sections which include 4 different extension methods (value $3,500)
A mannequin head to practice on sent directly from Marlo Beauty (value $50)
A Habit Extension Toolkit that has all the extension tools, beads, string and needles you will need for your extension services.
A free Haircation membership that includes all of our other training content. (value $900 / year)
HEM TRANSFORMATIONS
MOST EDUCATORS JUST TEACH YOU AND NEVER TALK TO YOU AGAIN...
FULL HEM COMPLETE CERTIFICATION
HEM FACEBOOK COMMUNITY
Whether you're a student, a salon owner, booth renter, a salon suite stylist you can level up your service by learning the Habit Extension Method.
Join us for the most comprehensive extension class on the market.
You don't want to miss this, trust us.
6+

FIGURES IN REVENUE GENERATED BY OUR CLIENTS

5k+

CLIENTS IN OUR PAID PROGRAMS

5k

stylists on our salon locator

4

Unique extension methods
TIME IS RUNNING OUT
TIME IS RUNNING OUT
TIME IS RUNNING OUT
Frequently Asked Questions
What if this doesn't work for me?
Like I said, there's no one-size fits all approach to business and that's why we've developed this course in such a unique way. We'll give you the option to pick and choose the elements of a launch that align best with your skill set, so that you can rest assured that everything you do is tailored to you and your strengths, not your weaknesses.
Will I be able to purchase hand tied hair?
Yes, you are able to participate in this course as long as you are about to finish school and start your exams, otherwise, we require a license.
Can I take this online course if I am still in cosmetology school?
The Content Masterclass is self-paced, so you can go as quickly or slowly through the content as you'd like. We know everyone learns at a different pace and has other commitments in business and life, so we want to make sure you can take your time and really put these lessons into practice in your business.
Can I watch the courses more than once?
Absolutely! You are able to review all the courses and training videos as much as you would like or until you feel confident practicing on an actual client.
What's the refund policy?
Because we are offering such a massive discount for this program, we will not be offering a refund. We are confident that with the tools, strategies, and templates provided, you will be able to create amazing results in your business that will pay dividends in the future. We highly recommend you review this full page to get all the specific details of the program, what's included, how it works, the pricing and more to be able to make the best decision for you and your business.
earnings disclaimer
Any earnings or income statements or examples shown through our website are only estimates of what might be possible now or in the future. There can be no assurance as to any particular financial outcome based on the use of our website. You agree that I am not responsible for your earnings, the success or failure of your personal or business decisions, the increase or decrease of your finances or income level, or any other result of any kind that you may have as a result of information presented to you through our website. You are solely responsible for your results. This website is in no way sponsored, administered, or associated with Facebook, Inc. or Instagram, Inc.